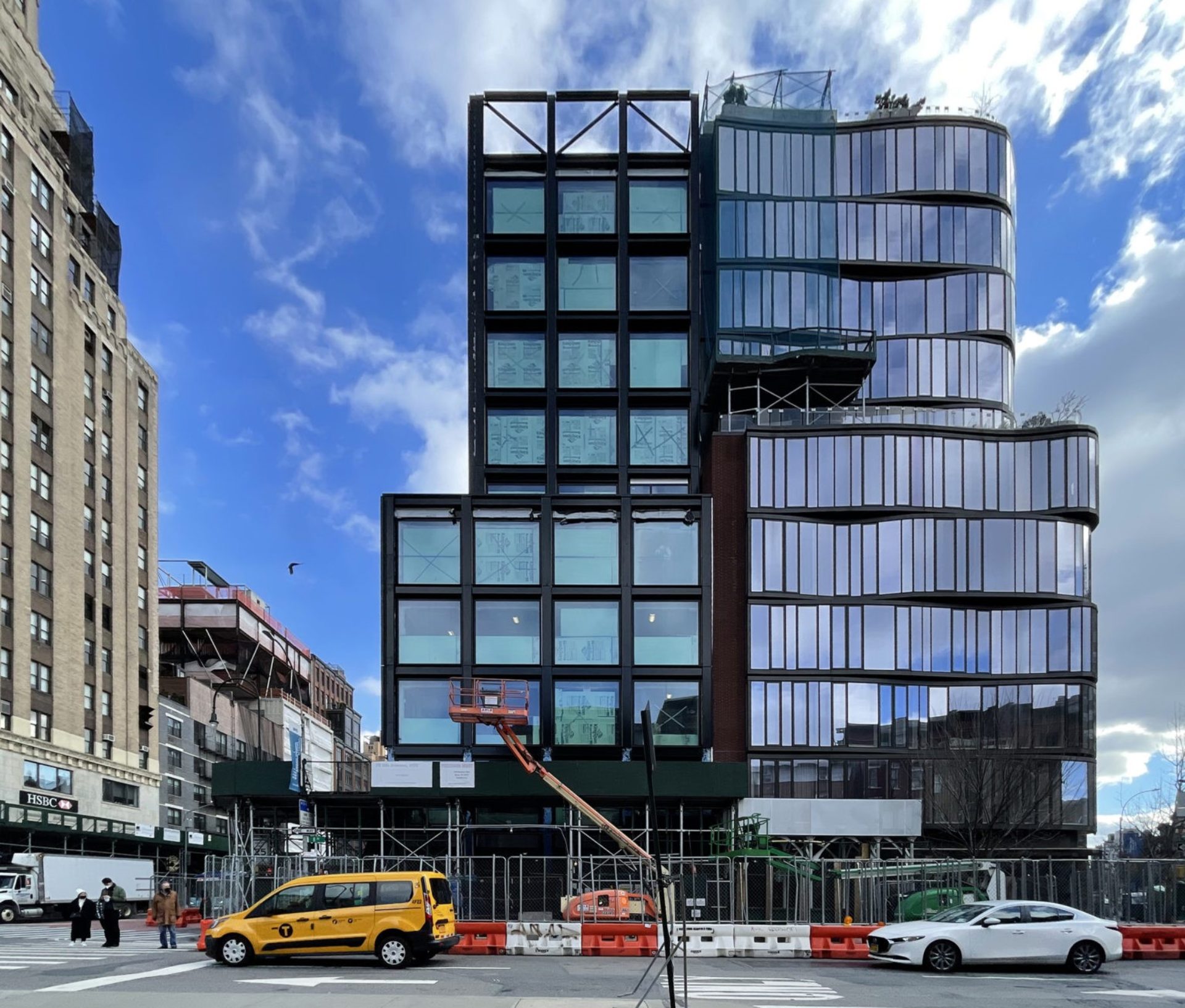 76 Eighth is a  study in modern elegance with 10 floors of brand new cutting edge office and retail construction at the crossroads of Chelsea, the West Village and the Meatpacking District.
The 120-foot-tall structure is located at the busy corner of Eighth Avenue and 14th Street. The new development comprises of 2,578 square feet of retail space on the ground floor and 1,420 square feet of cellar retail space. Levels 2 through 10 will be commercial office floors, of approximately 34,000 square feet with access granted through a dedicated lobby on 14th St. Each floor enjoys corner views, facing 14th St. and 8th Avenue, with floor to ceiling windows. A private terrace is provided at the 6th floor, where the building sets back 12 feet. There is a communal rooftop garden which will host events and provide shared work space for all tenants in the building.
Plus Design Studio took on the interior design and tenant representation for all office floors from level two through nine. In addition to the provided interior design services, including AV, IT and FFE coordination, PDS also assisted with TI project scheduling, budget control, construction administration, custom millwork fabrication and installation. With locations in Los Angeles, Miami and New York Plus Design Studio is able to tap into a large international network of subcontractors, vendors and suppliers which proved to be essential to control and deliver the expected level of quality without compromising determined budgets and project schedules.
Architect
Gene Kaufman Architects