Project
Crenshaw Boulevard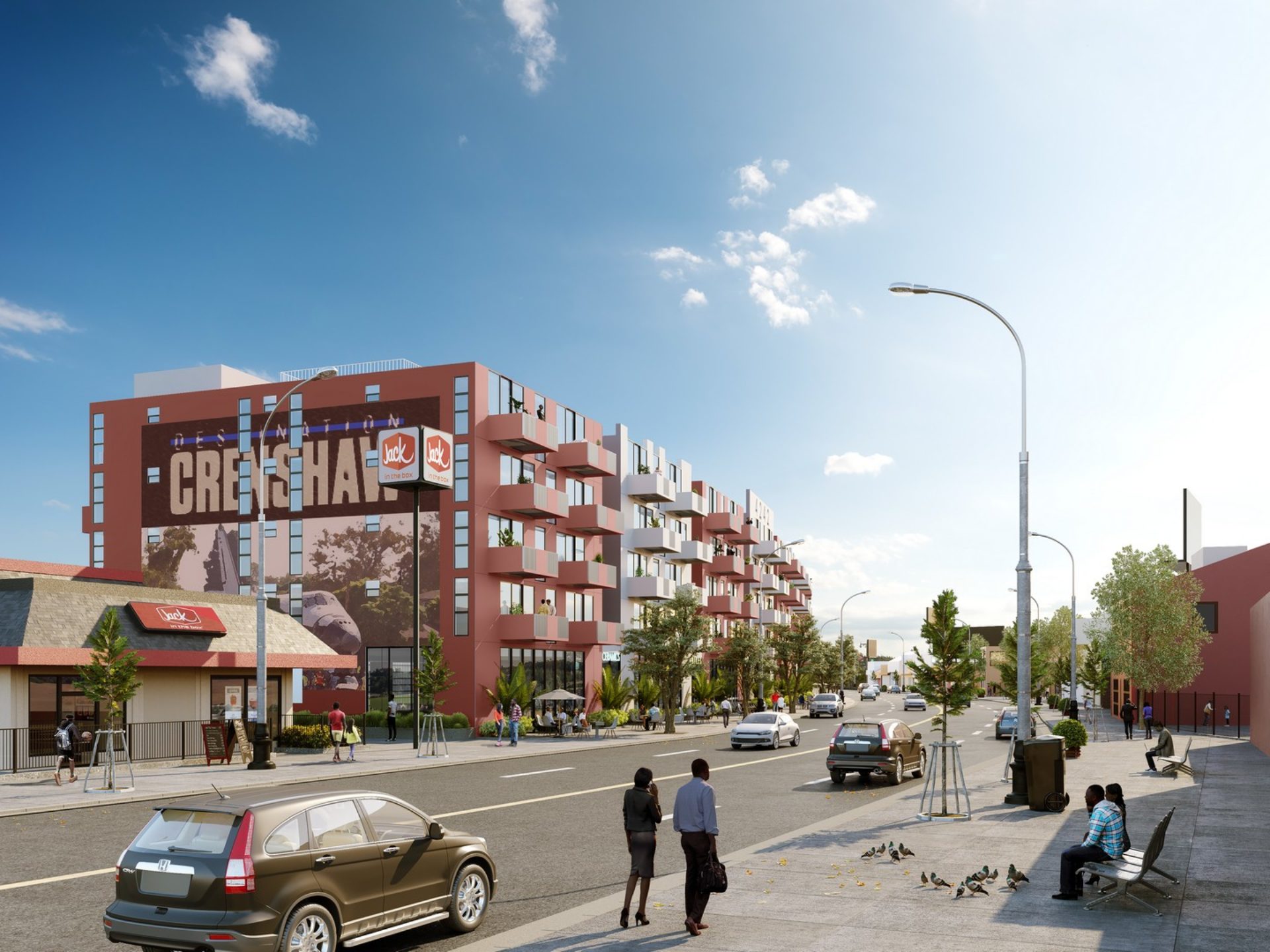 4242 Crenshaw is on the primary boulevard at the western boundary of Leimert Park. Here the scale shifts to larger multifamily buildings. The design aims to both acknowledge the shift in scale and retain the sense of detached massing typical of Leimert Park's traditional fabric.
The building is articulated with landscaped side yard slots, echoing the detached cubic homes of Leimert Park at a new scale.  The building is both singular, and seven individual blocks. Shifting balconies create rhythmic repetition.
The Crenshaw Boulevard street frontage is all active use storefront retail and building amenity. The rooftop facing Crenshaw is a landscaped amenity area for building residents with seating and BBQ areas.
This new construction of 124 units and neighborhood serving commercial space in approximately 110,000 SQFT will be entitled and permitted concurrently.
Type
Commercial - Mixed Use
Address
4230 & 4242 Crenshaw Blvd
Architect
Saitowitz + Natoma