About
Headquartered in Los Angeles with offices in New York, and Miami.  Plus Development is a real estate development management firm specializing in design oriented projects in the residential, multi-family, commercial / hospitality, creative office and retail sectors from site acquisition through to ownership and sale. The company was formed based on a passion for real estate and the desire to collaborate with the top firms and individuals in our industry, from Architects, Interior Designers, Engineers, General Contractors, Corporations and Business Partners.
Plus Development specializes in complex development and assemblage and is uniquely positioned to understand the distinctive factors associated with each type of project.
We have developed our business approach to successfully manage projects for clients and investors that are based internationally/ nationally, and act on their behalf on all aspects of developing a project.
Plus Development brings to each individual project multi-sector expertise and a tailored and methodical approach spanning site selection, due diligence, underwriting, highest-and-best use, design, entitlements and permit strategies right through to team selection, bidding, and overall management of the design and construction process and the sale or management of the asset.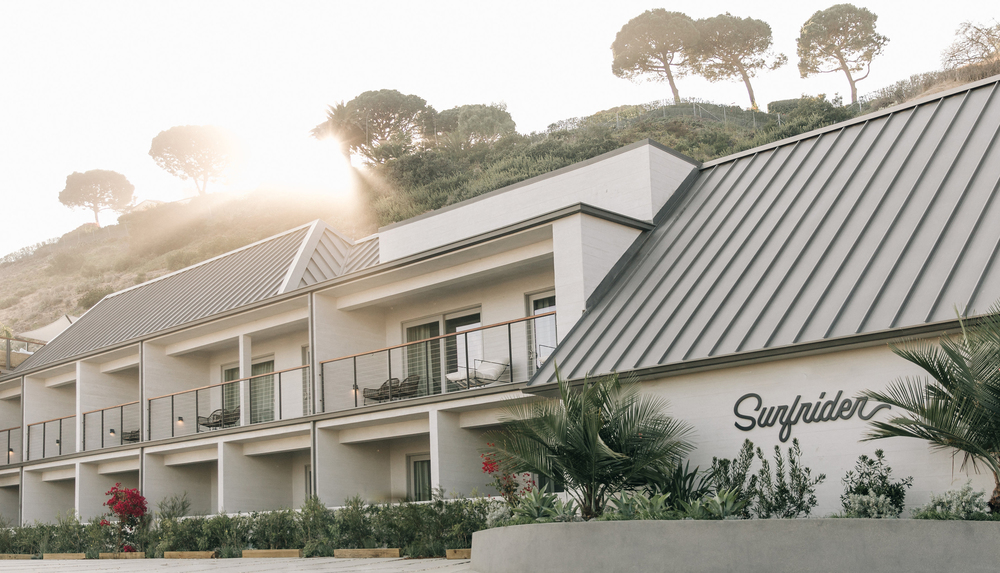 Plus Design Studio is a full service design firm based in Los Angeles. With a focus on custom residential homes and commercial office we offer a range of services from concept design, schematic design, construction administration to interior architecture and furniture design.
We are keen on simplicity and believe that a project is best executed when all of its elements can be reduced to its purest form. Passionate for materials, light and space we design each project to match a narrative inspired by its geography and intended use.
Residential
Commercial
Interior Design
Feasibility & Concept Design Study
Tenant Improvement 
Hospitality
FF&E
Specializing in Residential, Commercial and Land, Plus Real Estate Group was formed to bring a collaborative approach to acquiring and selling assets. A team assembled with a diverse background focused on due diligence, highest-and-best use analysis, global marketing and record breaking sales. 
Experience ranges from mixed-use to large-scale commercial to luxury estate sales. The scope of expertise demonstrates the most discerning level of comprehensive services tailored to the full spectrum of real estate brokerage services. A history of record-breaking sales and confidential off-market transactions, Plus Real Estate Group offers unparalleled representation.
Commercial
Residential
Land
Mixed Use
Hospitality
Office
Tyrone McKillen
Principal
Since forming Plus Development with partner Chris Carlin, Tyrone has helped create a diverse multifaceted development company focused on creating a new benchmark in service for developers and investors by centralizing the design, financing, planning, development, management and selling process into one team. This centralized approach to development allows for the highest level of efficiency that helps curate the most sophisticated and targeted designs and programming to each specific project audience. 
 Tyrone has over 15 years of international experience working in a diverse background in design, construction, development, finance, hospitality and real estate brokerage, located throughout Europe, Asia, and North and South America. Tyrone has helped set multiple sale records across Los Angeles.
Tyrone was born in Dublin, Ireland, raised cross-culturally throughout Ireland, England, France, Asia and the US, and has a BA a degree In Environmental Studies from UCLA. 
Andrew Hurley
Director
Raised by a Carpenter, Andrew has always been surrounded by Construction. After graduating College majoring in Construction Engineering Technology Management, Andrew started his career off working with the top Real Estate Advisory firm in Toronto, Canada providing consulting services for a wide array of asset classes to corporations, developers, lenders, sureties, investment funds and government agencies across North America. Andrew later worked for two separate Fortune 500 companies in Los Angeles, CA where his main focus has been utilizing his international experience in the industry at all stages of the development process from project feasibility analysis' to project/development management. Andrew's primary focus is in the luxury residential, hospitality and commercial fields for projects ranging from $1 million to over $2 Billion in construction value.
Neil O'Connor Cox
Director
Neil O'Connor Cox graduated from the Dublin Institute of Technology in 2010 before joining Irelands Leading Quantity Surveying practice where he specialized in multi-family and commercial development across Ireland, UK and the Middle East. Neil spent 5 years involved in the luxury high rise condominium market in Toronto, Canada where he specialized in construction finance, construction loan monitoring and project management. A construction cost expert, Neil brings a wealth of experience from different markets worldwide to the luxury residential and commercial market in LA.
Megan Fatemi
Director
Business and marketing / branding development professional with 15 years of experience in the real estate industry. Specializing in the luxury real estate sector in Los Angeles and amassing over $350M in sales annually as well as ranking #1 nationally for record breaking sales. Over the course of her professional career Megan has managed over $2billion in transactions from multi family, commercial, and raw land to the highest priced estate in the Country.
At Plus Development, Megan's involvement spans across portfolio management, property due diligence and underwriting, cash flow and budget management, project analysis. Specializing in client representation during all phases of the property development process from master planning, site selection, land use approvals, team selection, bidding, and overall management of the design and construction process.
John Dunne
Director, NY
John moved to New York City in 2012 after beginning his real estate career in Ireland and then South Africa. After gaining international development experience in the residential and hotel sector, he focused his attention on the high end residential markets of Greenwich and SoHo, building luxury homes and boutique condo developments. Through his unique understanding of New York City's complex zoning and building codes, coupled with a key focus on creating lasting relationships, John has the ability to efficiently guide clients through all phases of the development process.
Allen Plasencia
Plus Design Studio
From scope of detail to master planning of estates, Allen is a designer with a broad range of design experience. With a Masters in Architecture from Yale University, Allen has provided 9 years of professional services to the real estate sector with design projects across the country from Miami to Los Angeles. Allen is well-versed in the aesthetic diversity and construction knowledge required for high design.
While at Plus Development, Allen has served as Project Manager and Design Studio Director for local and international projects ranging from residential to commercial scale. He specializes in the design process starting with conceptual program development — including establishment of client goals, feasibility analysis and team assemblage — to curating spaces tailored to match the client's lifestyle.
Prior to working at Plus, Allen played a key role in the development and coordination of award-winning projects at LA-based XTEN architecture as well as partook in the Construction Management services at Tech Construction Group Miami.
With a passionate interest in material, light and space Allen designs each project to match a narrative inspired by the site and our clients.
Michael Piechowski
Project Manager
Michael joined Plus Development Group in 2015 to pursue his passion of creating extraordinary spaces and bring ambitious visions to life. In addition to being a seasoned Development Manager; he is also a licensed and practicing general contractor as well as a licensed real estate agent with Official Partners. Michael's steadfast commitment to delivering the highest quality product for his clients is what continues to fuel his passion within the high-end development space. His ability to seamlessly integrate the intricacies of real estate transactions with the art of construction allows him to provide clients with unparalleled insight and guidance throughout their journey. With a keen eye for detail, a comprehensive understanding of the construction process, and a track record of successful projects, Michael continues to be a driving force in the industry.
Michael was born and raised in Los Angeles. He attended Loyola High School in Downtown Los Angeles and upon graduation, pursued his education at The Ohio State University.
Sven Winkler
Project Designer
Sven was born and raised in Austria. After receiving his Bachelor of Architecture at the University of Innsbruck, he joined Studio Greg Lynn at the University of Applied Arts in Vienna. Shortly after attending an exchange semester at the Southern California Institute of Architecture in Los Angeles he returned to Vienna where he finished his graduate degree of Architecture.
Prior to joining Plus Development Sven worked as an architectural designer at International architecture firms and real estate companies. Sven taught seminars at the Städelschule in Frankfurt and design studios at the Southern California Institute of Architecture in Los Angeles.
His fascination with architecture and real estate not only originates from a theoretical point of view but also from his work experience which led him to manage projects from the design phase to plan check, construction documents and project construction administration. At Plus Development, Sven is lead designer, working on large scale projects, overseeing the designing and planning phases.
Brian Galloway
Project Manager
Brian's passion for architecture and building started in childhood, and this interest has segued into leadership roles on a multitude of landmark projects including the renovation Dodger Stadium and the St Regis NY. He has managed estimating and cost control for projects exceeding $100M and scheduling for multi-phase institutional projects. Through these large projects Brian has honed his ability to lead a cohesive project team through the entire project lifecycle.
Brian is a native of the East Coast and holds a degree in Civil Engineering from The University of Maryland. Prior to joining Plus Development Brian worked at Marmol Radziner, a luxury design-build architectural practice based in Los Angeles. His involvement spanned design and construction; leading consultant coordination, estimating take offs, BIM coordination, construction administration and agency communication. Brian focused on adaptive reuse and custom residential projects and has in-depth knowledge of land use and permitting in Los Angeles for both commercial and residential.
During his ten years of industry experience Brian has worked in both the owner and builder roles, developing a discerning ability to understand client needs and translate design into high quality construction. It is this devotion for marrying tailored design with the highest caliber of construction that brought Brian to Plus. An outdoor enthusiast, Brian holds a strong appreciation for the connectivity of the built and natural environment in modern design.
Luisa Bustamante
Project Manager
Luisa is an accomplished architecture and real estate development professional with over 13 years of experience in the luxury residential, multi-family, and mixed-use project sectors. She started her career as an architect in the dynamic cities of London and New York City, working on highly bespoke projects for some of the world's leading architecture firms.  As an architect she honed her skills in construction management and developed a passion for building new relationships, leading her to make the switch from architecture to real estate development.
Possessing a unique blend of architecture, construction administration, and development experience, she offers a practical approach with the highest level of design setting her apart in the industry. She has worked on over 12.5 million square feet of projects covering a range of locations from New York to Seattle, South America, and the Middle East.
With her strong project management skills and ability to engage with a diverse range of stakeholders, Luisa brings a proactive and positive attitude to every project, while consistently delivering superior results.
Kane Olszowski
Project Manager
Born in Ireland and raised across Poland, France and Denmark, Kane has 4 years of experience in the property development industry. After graduating in Monaco with a degree in Business Management, Kane joined Plus Development, managing two single family homes in construction. After completing the projects in Los Angeles, he returned to Dublin and joined the leading development and hospitality group in Ireland. Kane was involved in the full life cycle of real estate development of some of the newest hotels in Dublin including the iconic Clery's mixed-use development. After working 2 years in Ireland, he has returned to Plus Development to manage and complete future developments.
Jean-Marc "JM" Tribié
Project Manager
Jean-Marc grew up in the Caribbean in a family of builders. He left Haiti to major in architecture at Rice University in Houston. His college years included summer internships in Miami and a yearlong stint in Singapore. Upon graduating, he remained in Texas a few years working as a design architect.
In 2011, Jean-Marc found his way back to Haiti where his architecture career evolved into a design and build practice. For nearly a decade, Jean-Marc realized projects and managed residential clients from beginning to end. He designed, permitted, budgeted, and constructed homes and small apartment buildings. He managed a small business, work crews, and handled client funds as general contractor. These hands-on experiences enriched him and gave him an understanding of how broad and dynamic the construction and development industry is. Being an "architect" could lead to many possibilities.
In 2019, Jean-Marc returned to the United States and joined a high-end residential architecture office in Miami. There, he worked again as a design architect. His desire to do more and be connected to the various phases of a project ultimately lead him to pursue a path as owner's representative. Jean-Marc is based in the Miami office of Plus Development. 
Greg Trichilo
Junior Project Manager
Born in the small town of Schreiber Canada, Greg always had a place in his heart for Real Estate as his father was very involved in the intricacies of the real estate market, building, buying, and remodeling homes, which ultimately lead to Greg attending College for Construction Engineering Technology (Management).  
With a passion and experience for the business of development, Greg is adept at aligning client goals with design vision and oversight to solve the unique puzzle of each assignment. He enjoys working closely with clients, project consultants and teammates to balance multiple voices and gain consensus. In his roles as a junior project manager, Greg's focus is on organization and coordination of all the intricacies of the day to day tasks.
Chance Earnest
Junior Project Manager
Born and raised in Los Angeles, Chance earned a degree in real estate from California State University Northridge.  Pulling from his background in real estate valuation, sales, and television production management, Chance brings a deep understanding of real estate markets, growth opportunities and project management to the Plus Development Commercial team.  He remains informed on ever evolving state and local zoning laws to offer value-add propositions and high & best use opportunities to each Project.  Chance takes great pride in building long term relationships based on honesty and integrity with clients and team members alike.
DRE# 02032493 
Sandeep Dhariwal
With ten years of international luxury real estate experience, Sandeep has honed her skills in the art and science of selling homes – both domestically and internationally. This global sales experience has allowed her to develop a bespoke approach to the marketing and sales of any property. She retains a vast knowledge of the high-end real estate market in Los Angeles, London and Barbados. 
Over the course of her career, Sandeep has been involved in both selling luxury development projects from concept to completion and in the sales of single-family homes to HNWI around the world. She began her career selling highly acclaimed architectural properties in Los Angeles and later expanded her reach to include selling luxury properties in international markets.
Her past experience has involved listing one of the highest priced homes in the world whilst representing the most prominent developer in Barbados, selling luxury waterfront homes with yacht berths on the glamorous West Coast of Barbados. She has facilitated the sale of numerous homes in Prime Central London; and conducted referral business in the South of France, Cayman Islands and New York City. 
Having worked with a diverse assortment of international stakeholders, Sandeep has a strong intuition for understanding the underlying motivations of buyers and sellers; enabling her to effectively adjust her sales technique and artfully connect people with space. She has extensive staging experience and a keen eye for detail, enabling her to maximize the perceived value of a home, often involving making connections between art and home. Her clientele hold her in the highest regard for her relentless work ethic, adept negotiation skills, reliable accessibility, and commitment to absolute discretion.
Michael Tingen
Project Designer
Michael Tingen is an architectural designer who has worked in New York, Zurich and Vienna. He holds a B.Arch from the Pratt Institute and an M.Arch from the University of Applied Art, Vienna under professor Greg Lynn. Michael is a design oriented architectural professional and is a firm believer that the role design is to provide unique formal solutions, which mediate beauty and pragmatism, and generate value, in the built environment.
Anastasia Tingen
Project Designer
Anastasia Tingen is a Russian-Swiss architectural designer who has worked in the United States, Switzerland and Austria. She has received an M.Arch with distinction, from the University of Applied Arts, Vienna, under professor Greg Lynn.
Prior to joining Plus Design Studio, Anastasia has worked on architecture, interior and stage design projects in all phases from design to construction administration. At Plus Design Studio, Anastasia is a project designer who is committed to finding compelling spatial solutions with the interplay of light, materials and site conditions in mind.
Tina Phan
Office & Accounting Manager
San Jose native Tina Phan brings creative tech savvy and a sharp mind for number crunching as the Office & Accounting Manager for Plus Development. Getting her start with the firm in 2015 as the Project Accountant, Tina now manages everything from payroll to financial procedures and policies.
Shortly after graduating from the University of California at Riverside with a degree in business economics, Tina started her career as an Accounts Payable and Logistics Coordinator with a manufacturing company, where she was responsible for paying vendors, and managed activities throughout the order fulfillment and transportation cycle to make sure deadlines are met. She then began working as an Accounts Payable & Inventory Specialist with a civil engineering company, where she conducted a number of accounting tasks, including inventory and cash management, job costing and reconciliation reporting. It is here that she found interest in construction and cost accounting.
Tina is also a member of the National Notary Association and CalChamber.