Project
523 N Larchmont Blvd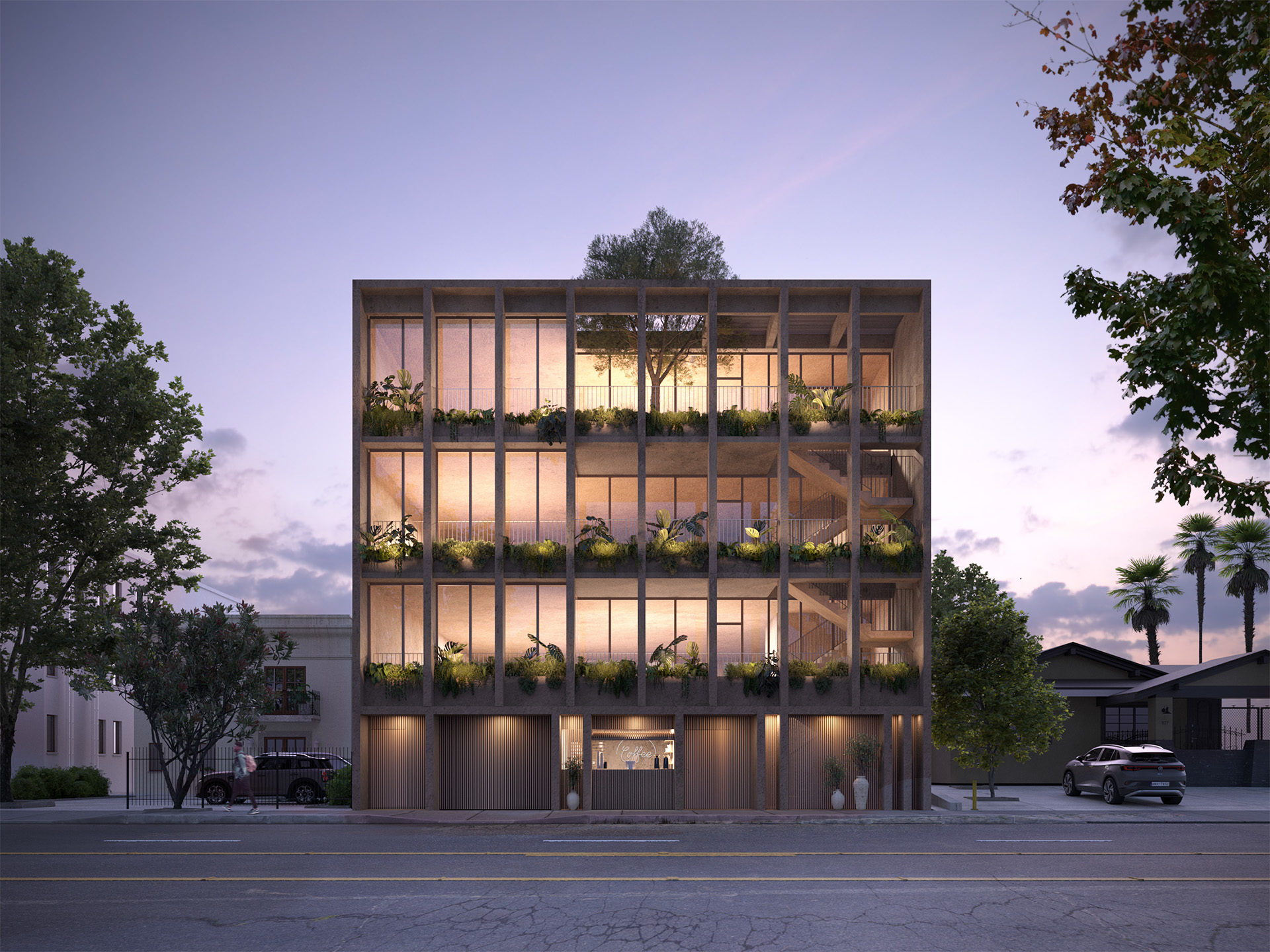 The new headquarters of Plus Development Group, Plus Design Studio and Plus Real Estate Group are located on Larchmont Blvd in Los Angeles, CA.
The design of the new, 15,000 square foot office building emerges from the desire to integrate vegetation and nature into the workplace.
From this convergence, a clear scheme of vertical greenery emerges, which permeate through the building at the front facade and a central elevated courtyard. The front facade acts as a filter to shield the workspaces from noise and overexposure, giving way for ambient natural light, and allowing a serene and quiet work environment, while providing a green backdrop for the neighborhood.
The emerging green filters widen to house vertical circulation and thus create open space for gathering and exchanging ideas in the amid a green courtyard or exterior balconies. These green filters are structured by a grid of tall columns, which create a visual rhythm and accentuate entrance openings and vertical circulation cores.
Address
523 N Larchmont Blvd
Architect
Plus Design Studio