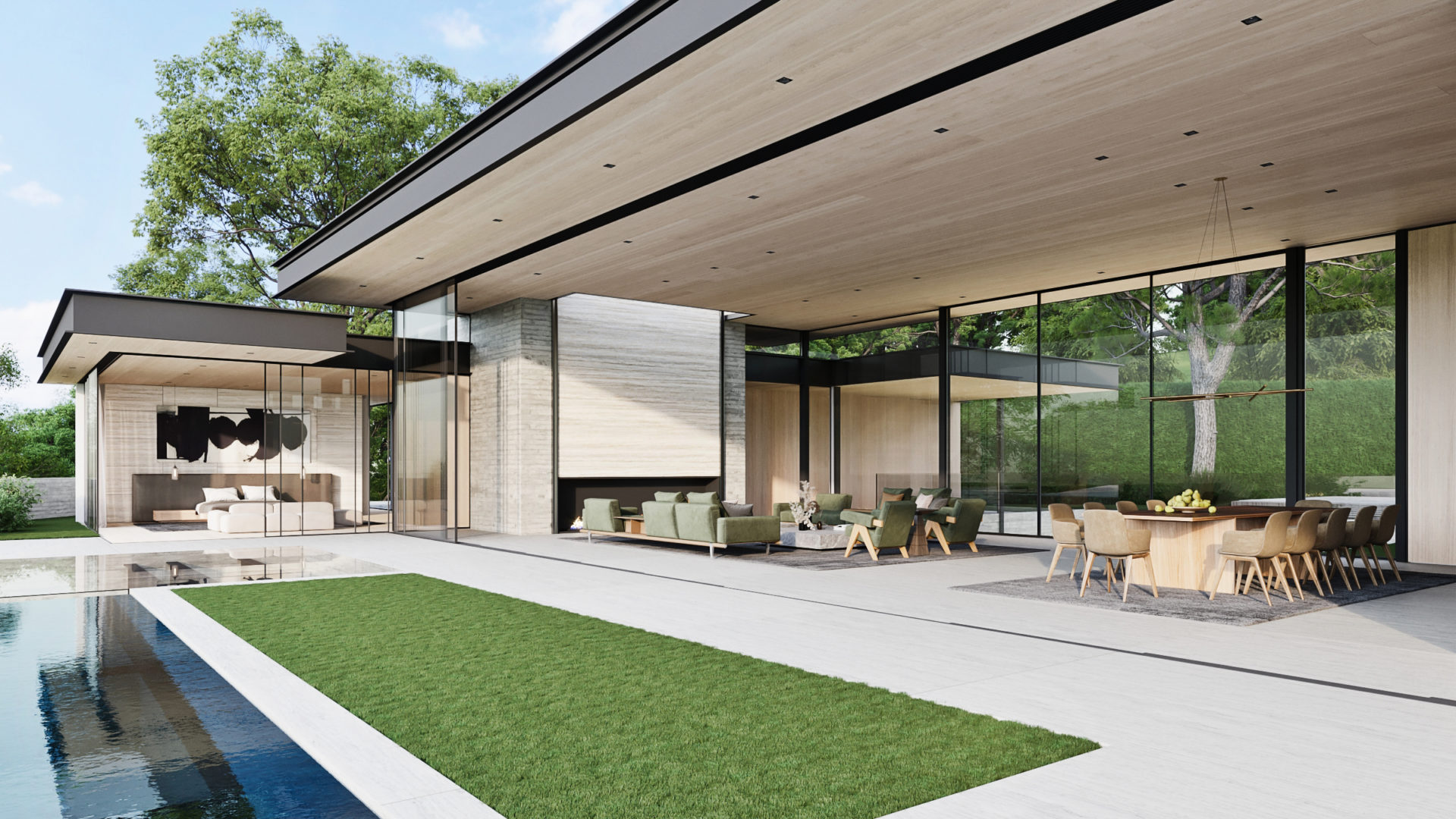 This hillside home is located in the Bird Streets, a neighborhood famed for their views and celebrities. The architecture on this residence is a study in strong simple composition and materiality with an emphasis on craft. The massing defines solid and void, captures natural light, and connects the indoors with the landscape, seeking to 'experience the outdoors from within. Once entering the central courtyard through the passage on the main level, the viewer is alert to the coherence of the space and its configuration. A central courtyard covered in Travertine is formed, blurring the boundaries within the surrounding greenery. Protected by surrounding glass elements and monolithic concrete walls, the view opens up onto the city, providing misty landscapes, sunrises, sunsets and the views on the urban landscape.
The house is fused with natural light throughout and a natural palette of natural materials creates a comfortable living environment. The amenities include a private gym with spa, a cantilevering pool on two levels and vast entertainment spaces.
This home is truly a piece of art, seamlessly connecting to it's surroundings by means of calm elegance and sophistication.