Project
Viceroy L'Ermitage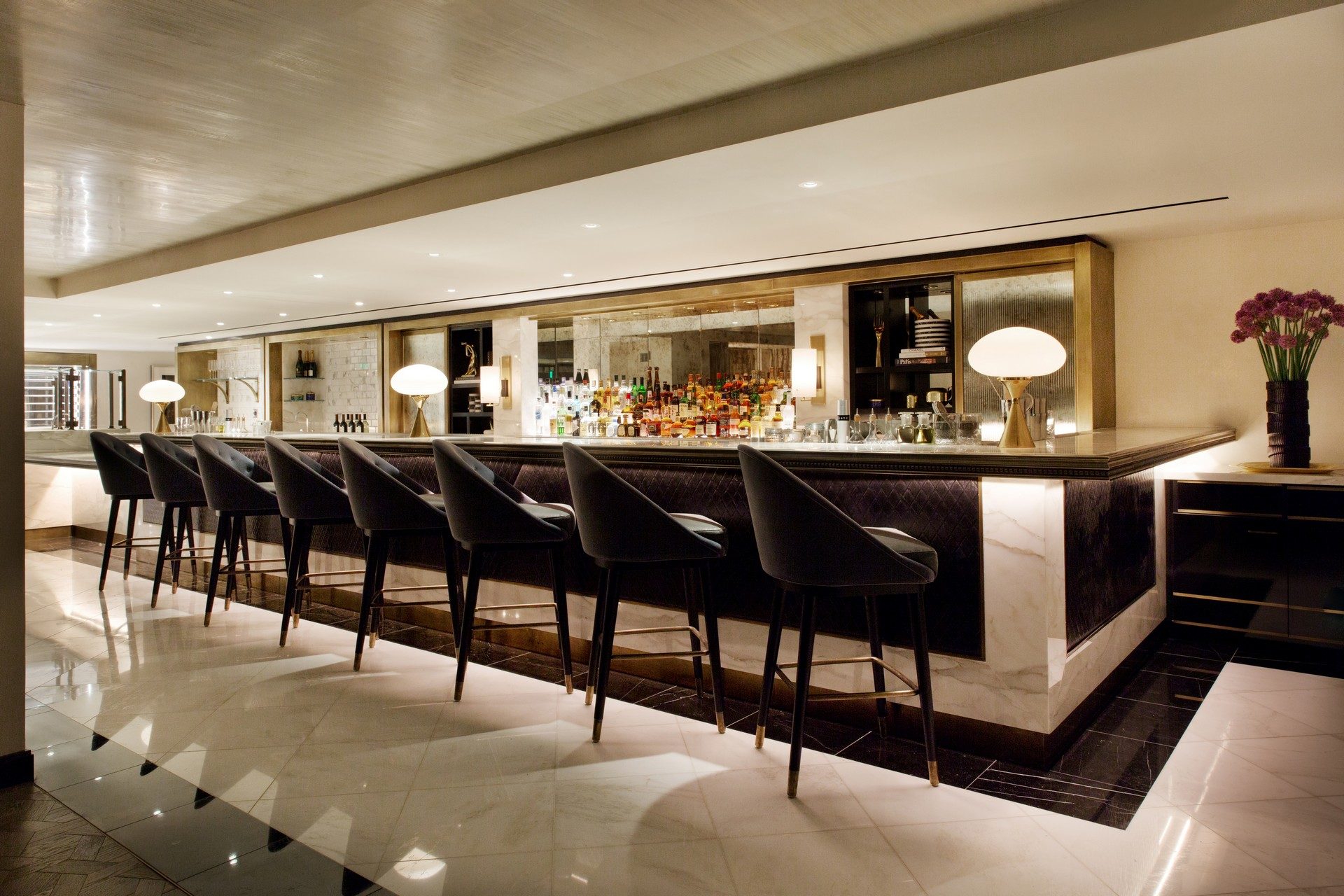 Renovation of 116 Guestrooms and Suites, Public Spaces, Lobby, Lobby Lounge, Corridors, Elevator Cabs, and Restaurant. The renovation of this hotel elevates the iconic property to a timeless elegance that attracts a modern-day, sophisticated traveler while remaining true to its essence and appealing to long-time patrons. Lavish Venetian cut-glass mirrors reflect caramel-colored walls, while in the bedroom, floor-to-ceiling suede and velvet headboards, white onyx and gray marble, eclectic art, and state-of-the-art technology align to create a perfect re-imagining of this Beverly Hills oasis.
The lobby is surrounded by architectural, paneled walls comprised of antique mirror, white bronze metal, translucent white gold glass and opaque white gold glass. Boldly patterned floor coverings lead the eye through the space while the reflective metallic ceiling illuminates the surroundings. The glass-topped front desk is made of charcoal grey shagreen leather, with accents of polished chrome, copper and brass.
Through the creative process, SFA also enhanced and redesigned the hotel's amenities including its spa, wine room and array of individual meeting rooms.
Address
9291 Burton Way, Beverly Hills
Architect
Interiors: Smith-Firestone Associates (SFA Design)